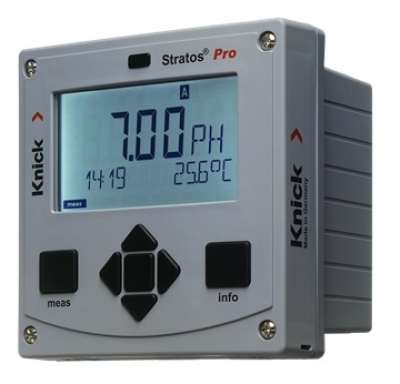 There's a very tricky pH water treatment measurement that many people seem to struggle with. It's the kind of headache we commonly see in the field, but may not have been exposed to before now.
In Tips from the Field, DMS shares unusual problems and how they were resolved. We enjoy tackling unique issues in the field and always welcome the challenge.
This tip is from Steven Lord, the DMS South Texas Regional Sales Manager
In one chemical plant, we saw a lot of polymer and sticky substances going through a process that caused their pH sensors to fail at a rapid rate.
The plant was replacing the sensors almost weekly--when they should have experienced a considerably longer operating life.
It was a very difficult application, and I knew solving this problem could be a challenge. Because we represent premium manufacturers, DMS has application specialists and engineers who support our efforts to resolve issues like this. We brought in one of our experts from M4 Knick to walk through and evaluate the application in person. We were certain we had a solid solution, so we spent time to see it first-hand to be sure.
Turns out, this product had a history for us of positive experience in many other facilities with similarities to this plant. In turn, we used that previous experience to approach this application and ensure success.
Everyone agreed to a trial evaluation, and we set it up for real experience with this process fluid and measurement.
And then, good news: No new issues. No phone calls. No email complaints during the first 30 days. DMS helped them go from a sensor with only a week or two of life...to a sensor that could survive their sticky processes for a minimum of one month (and still counting!)
Extending the life of a critical sensor is a Win-Win for engineering, safety, production, and saves the facility time and money.
Have you problem-solved a big headache at your plant? Tell us your story, and we may feature it in an upcoming Tips from the Field.